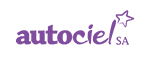 Autociel – Leader in car matters for expatriates in Switzerland since 2002
Pay less for your vehicle
At autociel SA, we do not have cars on stock but react according to your requests. Thanks to our network of partners and our knowledge of the European car market, you get the best purchase price for your car.
Leases without credit history
We have the best leasing solutions available: You get a leasing without a credit history, even with a L-permit, without down payment, for 2 years and more. We can also extend the leasing if you stay longer.
Rental cars from 1 to 24 months
We can provide you with all sort of rental cars. For longer term rental cars (12-24 months) we can also provide you the specific car you want.
Is it worth importing your own car?
We can give you a quote to register and transport your car and tell you how much a similar car would cost here in Switzerland.
The best option for you
For import or direct purchase in Switzerland, autociel.ch advisers will find the best budget-friendly solution, based on your requirements and market prices. We handle all the necessary steps to acquire the chosen car and provide you with a real "turnkey"' service.
Buy smart to improve your sesale chances
When helping you choose your new car, we take the future into consideration: indeed, some criteria may turn out decisive in case of resale to get the best price, so they are an important point to consider when making your purchase.
Trade-in and consignment sale
Want to sell your old car before leaving Switzerand?`autociel.ch offers the opportunity to trade it in, use the "Helping Hand" option or have a consignment sale.
Multilingual staff
In Switzerland more than anywhere else, you should expect a company to advise you in your language. That is why we welcome you in English, German and French.
Turnkey service
To make the process a breeze, we take care of all the steps for the purchase of your next car such as import procedures, tax calculation, car registration, insurance, etc.
Contact et Renseignements :